Lyophilizer and Freeze dryer for laboratories, foods and pharmaceuticals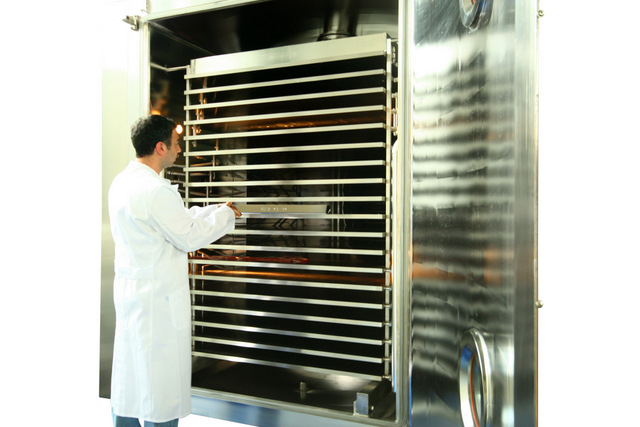 Tabletop laboratory lyophilizers up to production units with 90 sqm surface
You get competent and friendly advice from our department "DryTec" for all your questions regarding vacuum and freeze drying technology. We are specialized not only in the production of laboratory freeze dryers, but also in the production of large plants.
Our production range includes:
Freeze-dry food, pharmaceuticals and technical products
Since 25 years we produce freeze dryers and lyophilizers
Zirbus technology was the first company worldwide which developed and produced a freeze dryer with a nitrogen cooling. To this day we delivered our high technical freeze dryer worldwide to our customers in different branches. Zirbus became one of leader in developing components for special freeze drying tasks acoording to the customer's needs.
Loading System for Production Plants
We offer for production freeze dryers or lyophilizers special loading systems according your needs.